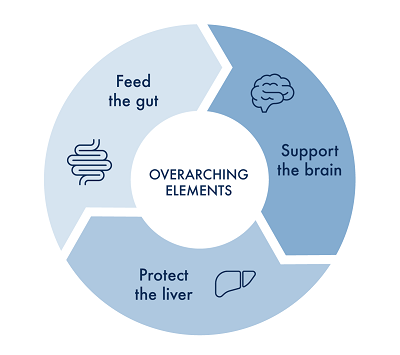 The Hypoglycemia Support Foundation has been participating in groundbreaking work to transform the food & beverage industry to deliver healthier, metabolically supportive products.
We hosted this Independent Dialogue on the United Nations Food Systems Summit 2021 Platform:
The link between metabolic health and nutrition is fundamental to tackling chronic disease and changing the food system.
The recording of this dialogue is available here. The PowerPoint presentation is available here.
"Metabolic health" – the primary marker and outcome of nutritional security – needs to be re-conceptualized as a fundamental organizing principle to drive food system change. Chronic disease driven by processed food provided the backdrop for COVID-19 spiraling out of control.
Fundamental and structural changes are needed in the way the food & beverage industry engineers foods, with metabolic health as the "North Star." Linking good food, metabolism and health reduces or eliminates preventable, diet-related diseases and the financial burdens they foster.
A scalable, replicable framework for doing this is described in a "metabolic matrix," a science-based template for designing foods that ensure metabolic health. An overview of this concept is described in an article (Food meets health: How a new approach to metabolic health could tackle chronic disease) and a paper (Health Meets Food through a Metabolic Matrix) posted on the World Economic Forum website. The metabolic matrix work is also described in this infographic in English and Arabic. A slide deck is also available in English & Arabic.
Metabolic health is the key to long-term nutritional and economic security. For this reason, the "metabolic reset" dialogue provides rich opportunities for cross-sector collaboration and alignment where food meets health.
In this dialogue, the Hypoglycemia Support Foundation, a consumer/patient advocacy organization in existence since 1980, invites global leaders in the metabolic health and nutrition space to discuss an exciting new framework for transforming metabolic health & nutrition; catalyzing food system change with a science-based approach that the food & beverage industry can adopt and scale globally.
Expert Panel
Robert H. Lustig, MD, MSL, Robert H. Lustig Research Foundation
V.V. Subramanian, MBA, Kuwaiti Danish Dairy (KDD)
Andreas Kornstaedt, PhD, CEO & Founder, Perfact
Tim Harlan, MD, Executive Director, George Washington University Culinary Medicine Program
Rachel Gow, PhD, RNutr, Founder of Nutritious Minds
Facilitator: Wolfram Alderson, MS, CEO of the Hypoglycemia Support Foundation
Host: Roberta Ruggiero, Founder & President of the Hypoglycemia Support Foundation
Inspired by this work, an international symposium has been organized around the pillars of the Metabolic Matrix:
Metabolic Health Symposium: Catalyzing Science to Action for Transformation and Resilience Across the Lifespan to be held June 9 through Saturday, June 11, 2022 (In-person & Virtual).
More information here: https://www.swedish.org/for-health-professionals/cme/conferences/metabolic-health