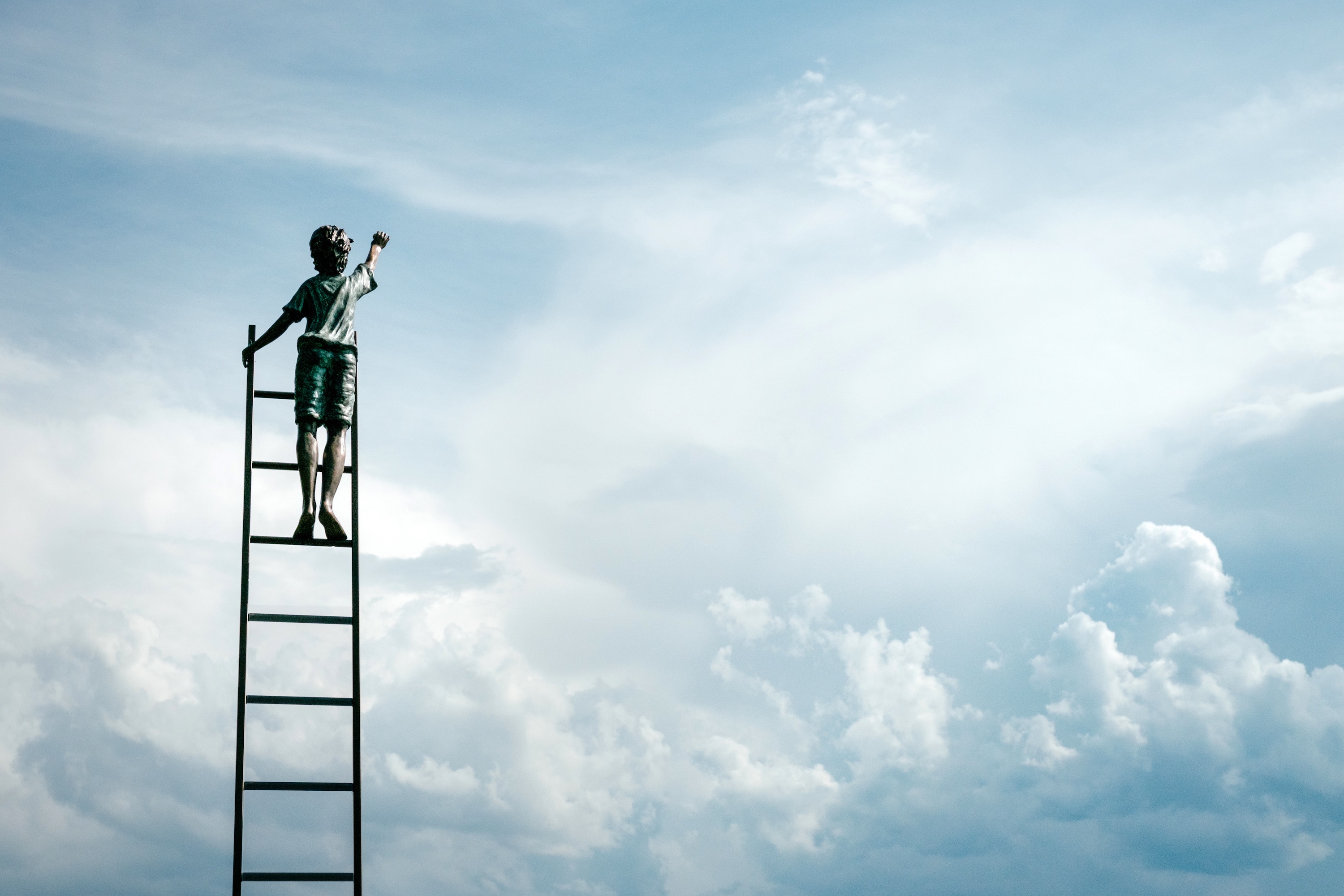 Leadership of the Hypoglycemia Support Foundation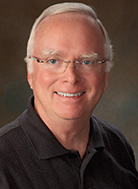 Douglas M. Baird, DO
Medical Advisor
Dr. Douglas M. Baird is an osteopathic physician and surgeon who has been the medical director of the Hypoglycemia Support Foundation, Inc., since 1982. He is a renowned expert in the management of blood sugar disorders and has used his talents as a physician, researcher and educator to show how hypoglycemia and its correlating disorders can be recognized and controlled.
In addition to Dr. Baird's expertise on hypoglycemia, his special interest is in the hypoglycemia/alcoholism correlation. In his lectures and seminars he often reiterates, "I have never, ever seen an alcoholic who was not hypoglycemic. It just doesn't occur; it's the same problem." Today Dr. Baird takes every opportunity to share his message and knowledge with our HSF members. We are grateful for the dedication, support and passion he has given our organization these past 35 plus years.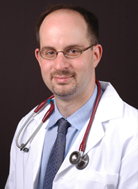 Keith W. Berkowitz, M.D.
Medical Advisor
Keith Berkowitz, M.D., is the founder and medical director of the Center for Balanced Health in New York City where he specializes in treating metabolic conditions such as obesity, fatigue, blood glucose disorders, thyroid problems, and hormone imbalances.
Before founding the Center for Balanced Health, Dr. Berkowitz was medical director of the Atkins Center for Complementary Medicine, where he worked closely with Dr. Atkins until the time of his death. He also for many years served on the teaching faculty at North Shore University and New York University School of Medicine. He is on the Medical Advisory Board of the National Foundation for Celiac Awareness. He is frequently quoted in the print media, fielding interviews for Newsweek, New York Magazine, Newsday, The Sunday London Times, Associated Press, INC Magazine, amNY, Wins 1010 online and The New York Post. He has been featured on ABC News, CNN, WOR Radio, WCBS Radio and RAI TV. He is the co-author of Princeton Review's Medical School Companion (Random House, 1995), The Stubborn Fat Fix (Rodale, 2009) and The Complete Idiot's Guide to Flour Free Eating (Alpha Books, 2010)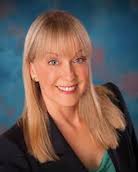 Ann Childers, MD, FAPA
Psychiatric Physician
Dr. Ann Childers, an Air Force veteran, is a child and adult trained psychiatric physician with a special interest in regaining the physical and mental health of children, adolescents and adults through standard psychiatric care integrated with principles of nutrition and sleep. Dr. Childers published a number of textbook chapters, among them 'Nutritional Aspects of Psychiatry' for Child and Adolescent Psychiatry: The Essentials (Cheng and Myers, 2011). A local and international lecturer, Dr. Childers' lectures and podcasts can be viewed and heard on the World Wide Web. A member of the American Psychiatric Association, the American Medical Association, the Nutrition and Metabolism Society, Obesity Medicine Association, and Fellow of the American Psychiatric Association, Dr. Childers welcomes those who desire an integrated approach to psychiatric care, sleep and metabolism management. Ranked among the Top 5 Doctors in the Nation on the subject of Obesity, Diabetes and Sugar.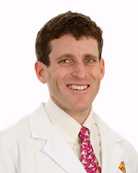 Mark Cucuzzella, MD
Professor at West Virginia University School of Medicine
Lt. Col. (Dr.) Mark Cucuzzella is a Professor at West Virginia University School of Medicine. As a US Air Force Reservist he designs programs to promote healthier and better running with the US Air Force Efficient Running Project. Mark is director of the Natural Running Center, an education portal designed to teach healthier running. He is also the owner of Two Rivers Treads – A Center for Natural Running and Walking in his hometown of Shepherdstown, WV. Mark's innovative work and story has been featured in the New York Times, NPR, Outside Magazine, Running Times, Runners World, Air Force Times, the Washington Post, JAMA, and other medical and media outlets.
Thomas Flass, MD, MS
Medical Advisor
Serving Montana since 2012, pediatric gastroenterologist Thomas Flass, MD, MS, recognizes the importance of treating kids close to home and keeping their care in the state whenever possible. Now located at Montana Children's Specialists, a department of Kalispell Regional Medical Center, Dr. Flass and his partners helped develop a significant pediatric gastroenterology outreach program throughout the state. He is part of Montana Children's and its team of more than 40 pediatric specialists. Dr. Flass believes in an integrative and functional approach to medicine and gastroenterology, and takes a nutrition-first approach to treatment. Often this involves specific dietary changes and nutritional supplements, in conjunction with medications and procedures when needed. His philosophy is addressing the underlying causes of disease, and not merely treating or masking the symptoms. He believes that nutrition is the cornerstone of health, but can also be the gateway to disease. Dr. Flass treats the full spectrum of pediatric GI disorders, and also does nutrition consultations for both adult and pediatric patients.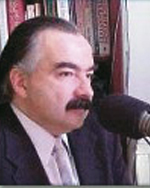 Jay Foster, BS, CCN
Medical Advisor
Jay Foster, BS, CCN, is a nutritional biochemist involved in the practice of Applied Clinical Nutrition for the past 31 years. He is the director of Body Chemistry Associates, Inc., and is a Certified Clinical Nutritionist. In addition to his private practice, Jay is the host of Health Connection Radio. The show is simulcast on the internet weekly on his website at www.1800chemist.com.
Jay has been the guest speaker at many HSF meetings. Having once suffered from hypoglycemic symptoms, Jay has a special interest in the success of our organization. His passion to help manage blood sugar abnormalities is evident in his daily radio broadcast, where he often addresses this subject. He has had excellent success with hypoglycemics through his BodyChem Program.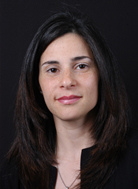 Valerie Goldstein, MS, RD, CDE, CDN
Medical Advisor
Valerie is the author of Integrative Nutrition Therapy Study Guide, The Stubborn Fat Fix: The Essential Guide to High Fiber, Low Carbohydrate, Whole Food Diets, and co-author of The Stubborn Fat Fix.
Working with Robert Atkins, MD,  as Supervisor of Education and Research at The Atkins Center For Complementary Medicine and Atkins Health and Information Service led her into an intricate understanding of a ketogenic diet and its value in weight loss, health, sports performance and disease. Dr. Atkins acknowledged her work in Dr. Atkins New Diet Revolution and Atkins For Life: The Complete Controlled Carb Program for Permanent Weight Loss and Good Health.
Her 20 years as a professional Registered Dietitian and Certified Diabetes Educator, along with her experience with Dr. Atkins, has allowed her to bridge the gap between conventional science and cutting edge health approaches.
Goldstein creates employee wellness programs, leads individual and group health and wellness sessions, and educates the public on how to eat to fuel their individual goals. She is a consultant who has been featured on TV, radio, podcasts and magazines. She is a Featured expert in "Men's Health" magazine and shares her voice to provide unconventional wisdom to those who are able to question why typical nutrition and health advice may not be THE solution that works for you; Valerie's Voice: For The Health Of It can be found at https://valeriegoldstein.wordpress.com.
Coupled with her personal journey as a fitness enthusiast and mother who strives for internal peace, happiness and lots of laughs, Goldstein uses her platform to spark people's interest in achieving their personal goals. Visit Valerie's website at https://eatingtofuelhealth.com.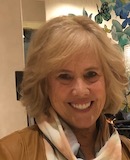 Patty James M.S., N.C.
Medical Advisor
Patty provides a wealth of expertise and leadership in Nutrition, Health, and Wellness. An accomplished and passionate professional with almost 20 years of achievement in nutrition research, culinary education, writing, and program development, Patty is the founder of a national non-profit to address children's health needs and the first USDA certified organic cooking school and nutrition center in the U.S. Patty is an enthusiastic and energetic speaker and coach with a rare talent for engaging and motivating audiences to take positive action regarding health and diet, experienced with on-site research and data collection. Patty also co-authored the popular nutrition cookbook
"More Vegetables, Please!"
available on Amazon. Patty is an inspirational educator and compassionate mentor dedicated to assisting people from all walks of life (especially children and the underserved) in obtaining or maintaining good health through better diet and nutrition. A natural organizer and leader with the practical skills to effect lasting, positive change, Patty has an outstanding network of resources. Her other credentials include M.S. degree in Holistic Nutrition, Natural Chef certification, membership on the Bauman College Board of Directors, teaching for The Clinton Foundation, and serving as senior advisor to the Hypoglycemia Support Foundation. Her website is
www.pattyjames.com
. She also serves as Chief Innovation Officer at
Foogal
, a personalized nutrition company.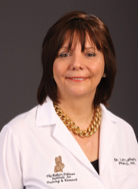 Lynn Lafferty, Pharm. D., N.D.,MBA, CNC, CNHP
Medical Advisor
Lynn Lafferty, Pharm. D., N.D.,MBA, CNC, CNHP is a doctor of Pharmacy and licensed pharmacist, naturopath, herbalist, nutritionist and chef who is committed to finding the safest and most effective means to promote health and wellness over disease and illness. She is an Endowed Assistant Professor in Family Medicine and developing an Integrative Medicine Department at Nova Southeastern University College of Osteopathic Medicine. She is Director of the Functional Medicine and Herbal Therapy Certificate Program and teaches these courses within the Masters in Science in Nutrition Degree program. She has a Functional Clinical Nutrition and Herbal Therapy practice in the Nova Southeastern University Clinic Pharmacy. She is proud to serve on the boards of the American Academy of Environmental Medicine and Broward County Pharmacy Association. She is currently conducting research on Antibiotic Resistance and Natural Immune Builders.
Her goal is to educate and help as many people as possible to the amazing possibilities of combining the best of both worlds from modern medicine and age old traditional therapies.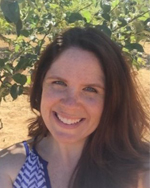 Leslie Lee, MS, RD
Medical Advisor
Leslie Lee, MS, RD is a Registered Dietitian with a master's degree in human nutrition. She became a dietitian to learn how to manage her own debilitating hypoglycemia, having not found enough answers elsewhere. Years later, she feels like a transformed person having found the energy she was missing for much of her life. She is currently an outpatient pediatric dietitian in Seattle where, among other things, she is working on developing a program to reverse metabolic dysfunction in children–including hypoglycemia, type 2 diabetes, insulin resistance, and excess weight.  She recently helped to plan and facilitate the Pediatric Metabolic Health and Nutrition Summit held by Swedish Medical Center.
Leslie is an unconventional dietitian who focuses on quality of food and individualized needs instead of quantity of calories or specific nutrients. She believes we should all be eating real food—the food our bodies evolved eating—rather than the ultra-processed fare typical of the modern industrial diet.  She developed an educational (and free) 10 Day Real Food Challenge during her previous tenure as the Director of Education at the Institute for Responsible Nutrition. Connect with Leslie on LinkedIn.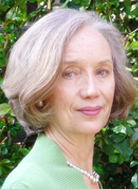 Shirley Lorenzani, PhD
Medical Advisor
Dr. Shirley Lorenzani began her adult life as a classroom teacher. Witnessing the ill effects of sugary junk foods on her students, she changed her own food choices and noticed a dramatic difference in her own health. This epiphany inspired her to return to college to study nutrition. Resigning as a school teacher, she became a nutritional counselor in the Fort Lauderdale office of the late B. F. Hart, M.D., an American pioneer in nutrition and acupuncture. After Dr. Hart's death, Dr. Lorenzani founded and directed the Life Care Medical Center in Pompano Beach, Florida; was the nutritionist at the Page Clinic in St. Petersburg, Florida; and co-hosted the Miami radio talk show Food Talk. She authored Candida: A Twentieth Century Disease, Dietary Fiber, and Oat Bran Recipes and frequently contributed articles to Let's Live magazine. She joined the HSF as a medical advisor in March 2005.
Her early exposure to acupuncture sparked a lifelong interest in energy systems and their healing potential. She has studied NAET Allergy Elimination with Acupressure, Reiki, Pranic Healing, EFT, sound therapy, and crystals as healing stimulants. She integrates these therapies into her private practice in Auburn, California, and encourages each client to make healthy food choices and practice a form of exercise, such as Kundalini yoga, that maintains flexibility of the spine.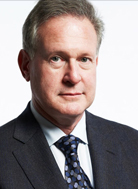 Robert H. Lustig, M.D., M.S.L.
Medical Advisor
Dr. Robert. H. Lustig is Professor of Pediatrics in the Division of Endocrinology and a member of the Institute of Health Policy Studies at the University of California, San Francisco (UCSF). He specializes in the field of neuroendocrinology, with an emphasis on the regulation of energy balance by the central nervous system. His research and clinical practice has focused on childhood obesity and diabetes. Dr. Lustig holds a Bachelor's in Science from MIT, a Doctorate in Medicine from Cornell University Medical College, New York City, and a Master's of Studies in Law from U.C. Hastings College of the Law, San Francisco.
Dr. Lustig has fostered a global discussion of metabolic health and nutrition, exposing some of the leading myths that underlie the current pandemic of diet-related disease. He believes the food business has hacked our bodies and minds, and that by focusing on real food we can beat the odds and protect our health against sugar, processed food, obesity, and disease.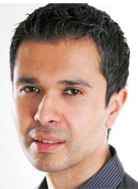 Aseem Malhotra, MD
Medical Advisor
Described as an "inspiration" by celebrity chef and restauranteur Jamie Oliver, Consulting Cardiologist Aseem Malhotra, MD, has become one of the most influential and well-known health campaigners in the United Kingdom. He writes regularly in academic medical journals and print newspapers such as the Guardian, Telegraph and Daily Mail. He is regularly seen on broadcast media in his campaign against sugar and highlighting the harms of too much medicine. Dr. Malhotra has been mentioned alongside anti-obesity activists such as Michael Bloomberg and Michelle Obama, and a few months ago he was featured in the New York Times about his documentary film "The Big Fat Fix," which premiered in British parliament July 2016. He was lead author in a BMJ paper that launched the  UK Academy of Medical Royal Colleges "Choosing Wisely" campaign in 2015.  In 2016, he was named in the Sunday Times newspaper as one of the most influential people in science in medicine in the UK. This list included Professor Stephen Hawking. Dr. Malhota recently became the youngest member to be appointed to the board of trustees of the independent health think tank, The King's Fund.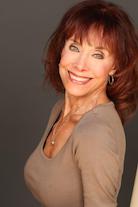 Linda W. Peterson-St. Pierre, PhD, RN, MSN, MFT
Emeritus professor of Pediatrics and Family Medicine at the University of Nevada School of Medicine
Linda W. Peterson-St. Pierre, PhD is an emeritus professor of Pediatrics and Family Medicine at the University of Nevada School of Medicine where she taught medical students, interns and residents from 1978-2004. At UNR, Linda wrote over 60 publications and a book while teaching nationally and internationally. She certified in the Intensive Journal in the 1980's and certified as a Journal to the Self Instructor in 2009. She now conducts a clinical practice as a marriage and family counselor in Reno, Nevada. Linda works primarily with children and families navigating the chaos of divorce or emotional, physical, and sexual abuse. She has worked in the courts for over 30 years and is certified in mediation, collaborative divorce, and custody evaluation. Dr. Peterson-St. Pierre has been a consultant with the National Trauma and Loss Center for Children since the publication of her book: Children in Distress: An Art Screening Tool (1996). In 2010 she was awarded TLC Supervisor of the Year. She considers the TLC faculty her most potent inspiration. Dr. Peterson wrote her Doctoral thesis on "Brain Neurophysiology in Persons with Reactive Hypoglycemia" in 1978 – her dissertation is so loaded with scientific evidence and insights that it is hard to understand why the medical community didn't recognize her landmark work. We are so impressed with Dr. Peterson's dissertation, that we plan to publish it for wider distribution.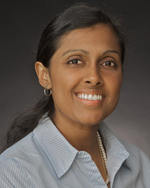 Uma K. Pisharody, MD, FAAP
Medical Advisor
Inspired by her own pediatrician, Dr. Pisharody always knew she wanted to become an advocate for children's health. Experiences with malnutrition and diarrheal diseases during medical training in India, led to her choosing a career in pediatric gastroenterology.
She currently practices in Seattle, Washington, where she is passionate about helping children and families understand the connection between diet, nutrition, digestive health and well-being. Dr. Pisharody is proud to serve as a member of the board of directors for the Institute for Responsible Nutrition and the medical advisory committee for the Northwest Chapter of the Crohn's and Colitis Foundation of America. She is also a member of the American Academy of Pediatrics; the North American Society for Pediatric Gastroenterology, Hepatology, and Nutrition; the American Gastroenterological Association; and the American Society for Parenteral and Enteral Nutrition.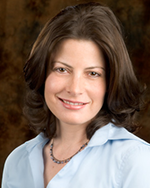 Michelle "Missy" Porteous, MS, RD, CDE
Medical Advisor
Michelle "Missy" Porteous, MS, RD, CDE is a Registered Dietitian (RD) and a Certified Diabetes Educator (CDE) with a Masters' degree in kinesiology/exercise physiology. Missy's desire to study nutrition came largely from trying to understand and manage her own hypoglycemia. At the age of 15, Missy experienced a seizure from very low blood sugar. With the help, knowledge and persistence of her Mother, she was able to eventually get the testing she needed for her diagnosis and begin her journey to get well. It became her life-long passion to help everyone that struggles with blood sugar imbalances.
Through Missy's unique complement of education and experience, including 20 years of nutrition counseling in health clinics and hospitals, she has empowered thousands of clients to re-gain energy, reduce symptoms and medications, control and mange blood sugar, lose weight, decrease cholesterol and blood pressure and even reverse certain health conditions.
Furthermore, Missy's love of the performing arts earned her several media opportunities to spread the word of healthy eating, such as "Let's Dine Out" on PBS (KVCR) and CNBC's "dLife TV", an inspiring diabetes television program.
As President of LifeQuality, Inc., in California, Missy regularly provides nutrition counseling for patients of medical groups, health plans, and individuals. For more information, visit her websites: www.LifeQualityRD.net and www.diabetesrewind.org/hypoglycemia

Julia Ross, M.A., N.N.T.S
Best-selling Author. Mood & Craving Expert. Nutrient Therapy Pioneer.
Julia Ross is a world leader in the use of Nutritional Therapy for the treatment of mood problems, eating disorders, and addictions. After 10 years as a psychotherapist working with individual adults and adolescents, families and groups in a variety of in psychiatric and outpatient settings, Ross began to direct programs. Some of her early achievements included the founding of the San Francisco Bay Area's first programs for food addicts and for drug-addicted adolescents and their families.
Julia's first act as outpatient programs director in a large non-profit facility in San Francisco, The Henry Ohlhoff House, was to begin hiring nutritionists to research the link between nutrition, emotion, and addiction. By 1986 this exploration had led to the creation of an exciting new model of treatment that combined innovative brain-targeted neuro-nutrient therapy with conventional addiction counseling, education, and peer support. It included nutritional anti-craving protocols for alcohol and drug addicts, which transformed their otherwise mostly futile efforts to recover. In 1988, Ross founded a private outpatient program in Mill Valley, California that further developed this model. By 1997, it had added a program that was providing effective nutritional alternatives to antidepressant drugs. Its food craving eradication program was by then fully developed and made famous soon after in her first best-selling book, The Diet Cure (1999).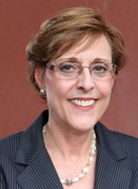 Lorna A. Walker, Ph.D.
Medical Advisor
Lorna A. Walker, Ph.D., holds a Bachelor of Science Degree in Medical Technology and a Doctorate Degree in Nutrition Education. Dr. Walker has been the HSF's nutritionist for the past 25 years. Listed in Who's Who in the World – 1984-1985, The International Who's Who of Intellectuals – 1985, Foremost Women of the Twentieth Century, International Who's Who in Medicine and many other biographical publications for her work in the field of nutrition, Dr. Walker brings a wealth of knowledge and experience to the organization.
A hypoglycemic herself, Dr. Walker understands this condition first hand. Dr. Walker was also the technical editor for the book "Hypoglycemia for Dummies" 2nd Edition, and has counseled many hypoglycemics on how to manage their condition through diet, nutritional supplementation, and lifestyle changes. Dr. Walker has lectured extensively on the topics of nutrition and hypoglycemia and she writes regularly for the HSF. Dr. Walker also personally answers many of the hundreds of e-mail questions we receive daily from suffering hypoglycemics searching the web for answers to this condition.

Jessica Ching, MBA
Chief Marketing Officer, Disruptive Health Innovator & Speaker
Jessica is a fearless marketing trailblazer on a mission to make the convergence of tech, health, and consumer products a reality.  She speaks, writes, organizes and promotes the growing power of regular people taking their health into their hands. As a citizen scientist, she has built her own artificial pancreas, trained glucose detection dogs, and joined forces with a biohacking lab to create open sourced insulin. Jessica is a diabetes exercise expert who's used personal trials to achieve things deemed impossible by the medical establishment. Her vision: Encourage better commercially available medical products, and expand the health consumer–based model to the rest of healthcare.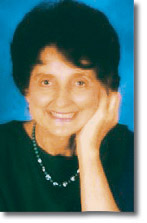 Nancy Appleton, Ph.D.
Medical Advisor
May 10, 1935 – December 21, 2019 (Obituary here)
Nancy Appleton, Ph.D., was an author, lecturer, researcher and nutritional consultant. Dr. Appleton received her Bachelor of Science in Foods and Nutrition from U.C.L.A., her Ph.D. from Walden University with Honors in Health Services. She gave lectures all over the world and has appeared on numerous radio and television programs throughout the U.S., the U.K. and Canada. She has offered invaluable expertise and support to the HSF since its inception.
Her publications include Lick the Sugar Habit, Healthy Bones, Heal Yourself with Natural Foods, Balanced Body Secrets and 21 Healing Days. Lick the Sugar Habit Sugar Counter, is a complete guide to the sugar content of more than 3000 brand-name and generic foods. This is a MUST for every hypoglycemic!
Click here to order any of her books on Amazon.com

Laurent Adamowicz
HSF Advisor
Laurent Adamowicz is a French businessman, entrepreneur, lecturer, author, and public health advocate. He is the founder and president of the public charity EChO – Eradicate Childhood Obesity Foundation and a member of the Harvard T.H. Chan School of Public Health Nutrition Round Table.

Connie Bennett
HSF Advisor
The Hypoglycemia Support Foundation is profoundly grateful to have Connie Bennett as one of our advisors and long-standing supporters. Connie is known as the "The Cravings Ninja™" and is author of Sugar Shock and Beyond Sugar Shock. Her next book I blew my diet! Now what? is due to be published in March 2020. Connie's friendship and generous financial support have made it possible for the HSF to produce the world's first comprehensive infographic on reactive hypoglycemia and to build this website. More than a decade ago, Connie Bennett was a sugar addict, carb junkie, night owl and overworked journalist… today she advocates for others. 

Manya Goldstein
Science Journalist
Manya Goldstein is Rutgers University journalism graduate who conquered POTS and now writes about lifestyle's connection to disease. Manya is a highly talented media professional with a strong foundation in news and feature writing, editing, graphic design and social media management.

Dawn Klemann
PsyD, CSOTP, Licensed Clinical Psychologist
Dr. Klemann is a Licensed Clinical Psychologist and a Coaching Psychologist. For the past 20 years she has provided services in a variety of settings to individuals across every stage of life. Dr. Klemann works with children, adolescents and young adults in various settings, including juvenile correctional centers, residential treatment programs, and community-based programs.

Andreas Kornstädt, PhD
Technology Advisor
A computer scientist by training, Dr. Kornstädt believes that the frontier of technology is to develop groundbreaking tools that can solve highly complex problems in such a way that they are easy to use. Spending 5 years as a visiting scholar at Stanford's Center for Computer Assisted Research in the Humanities and presenting at IEEE conferences and writing for IEEE publications about software architecture in general and computer music in particular, he finally joined the Stanford Graduate School of Business Venture Studio to reduce formerly prohibitively complex food and cosmetics shopping decisions to a mere afterthought.
Joined by Wolfram Alderson and two colleagues, he founded Perfact and developed a platform that allows making 100% fact-based snap shopping decisions, bypassing marketing, enticing front of package claims, and byzantine back of package statements. After developing a first filter for screening out sugars from Dr. Lustig's Sugar Has 56 Names: A Shopper's Guide, Perfact developed over 50 additional filters, like for World Health Organization Nutrition Guidance Expert Advisory Group member Professor Carlos Monteiro to screen out ultra-processed food or for Dr. Joan Ifland to avoid addictive food.

Ken Nochimson
HSF Advisor
Ken Nochimson is founder and president of Advise & Consent. Ken has broad experience in the public, non-profit and private sectors. He brings more than 25 years of production experience including broadcast television and web-based media. He is an attorney admitted to the New York State Bar.President at Advise & Consent, LLC. Ken is also Executive Producer of "Sweet Revenge: Turning the Tables on Processed Foods", a program highly recommended by the Hypoglycemia Support Foundation
Marcus Arneaud
HSF Advisor
EVP, Chief Compliance Officer, Investacorp, Inc.
Lisa Lee Arneaud
HSF Advisor
Community Outreach Director/TV Host/Reporter/Journalist
Barrie Brett
HSF Advisor
Author, Moments of Being…finding your one moment in time
Wendy Cottiers
HSF Advisor
Board Certified Holistic Nutritionist. Owner Positive Nutrition of South Florida
Toni Crabtree
HSF Advisor
Audio/Video Promotional Director
Jan Fortgang
HSF Advisor
President at North America Duty Free, Inc.
Annie Hart
HSF Advisor
Office Administrator/Legal Assistant – Keller & Bolz, LLP
Gwen Cooper Hosparus
HSF Advisor
Sr. VP Marketing & Business Development / Chief Marketing Officer
Dan O'Connor
HSF Advisor
Executive Leader in Security and Emergency Management
Anthony Palermo
HSF Advisor
CPA Ahearn, Jasco + Company, P.A
Alexa Rosario
HSF Advisor
President and Founder of Millennial Empire Builders
Christina Ruggiero
HSF Advisor
Founder & CEO of VITAZA/ Client Director for Dell Technologies Services
Tony Ruggiero, Jr.
HSF Advisor
Founder & CEO of RUGGI Corp / Facilities & Security Consultants