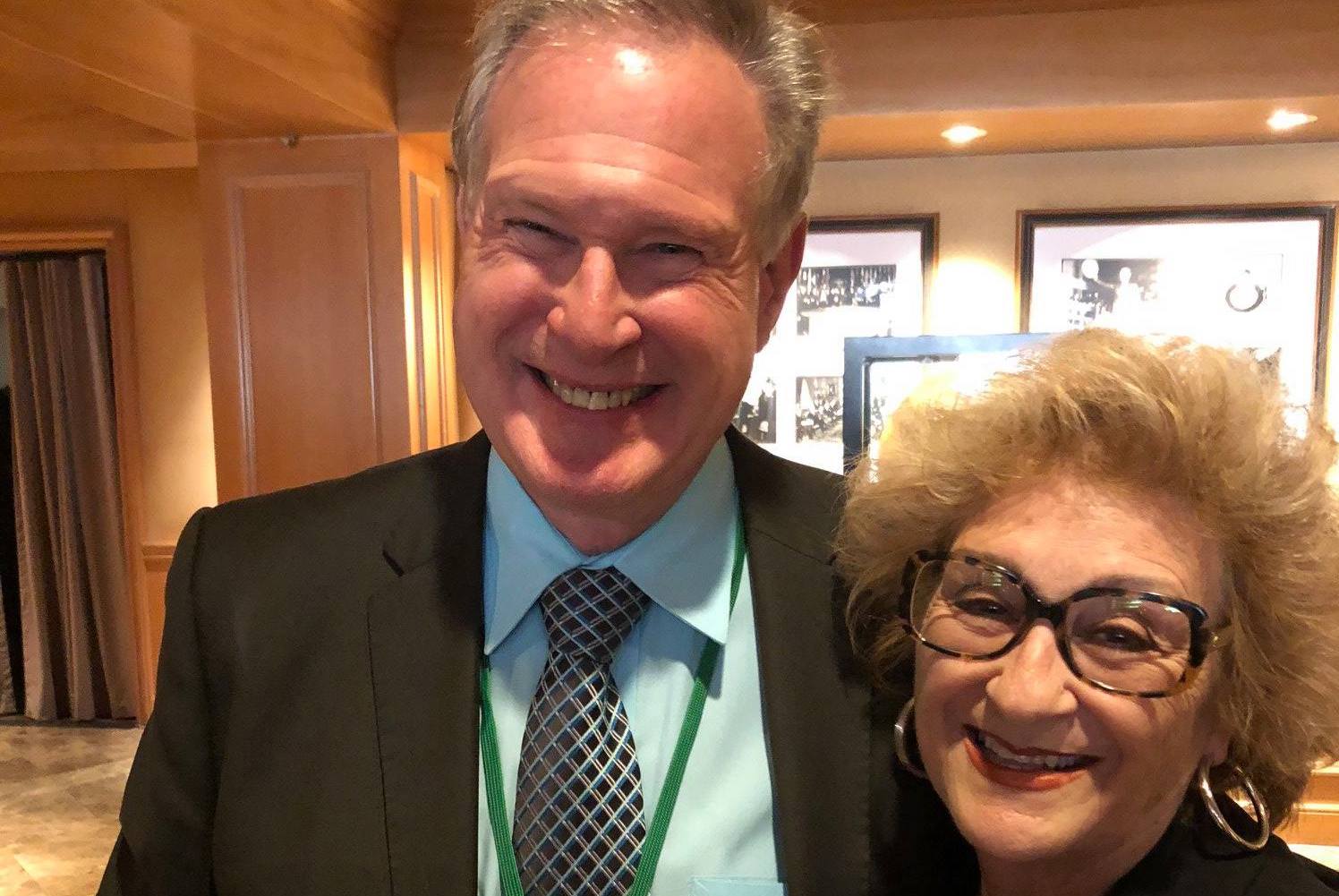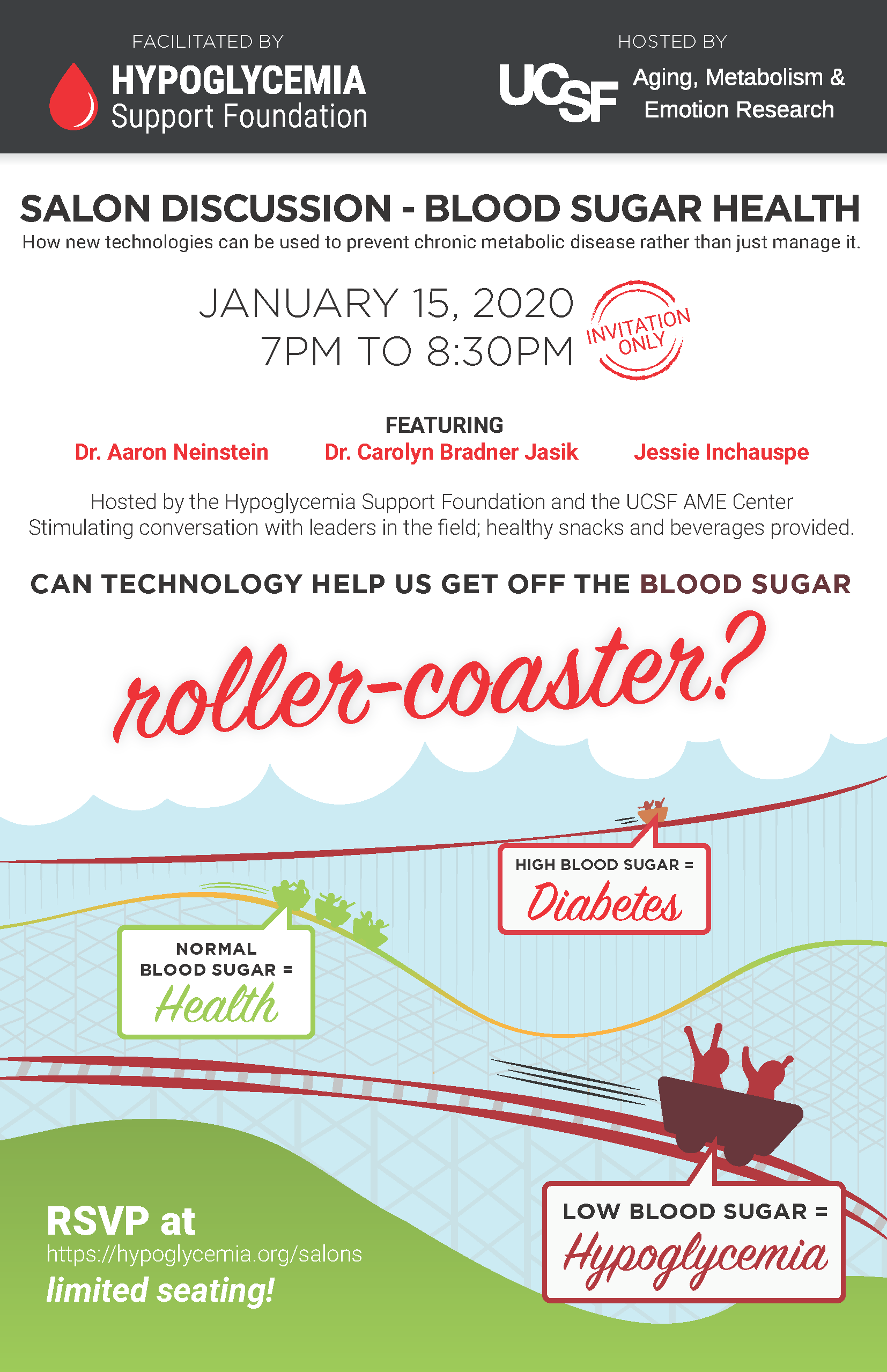 Please click on the image above for more information and to RSVP for this event or go to https://hypoglycemia.org/salons. RSVP form at the bottom of this page as well.
SALON DISCUSSION – BLOOD SUGAR HEALTH
January 15, 2020 – 7 to 8:30 pm at UCSF – Laurel Heights Campus
"How new technologies can be used to prevent chronic metabolic disease rather than just manage it."
Stimulating conversation with leaders in the field; healthy snacks and beverages provided.
Featuring
Dr. Aaron Neinstein
Dr. Carolyn Bradner Jasik
Jessie Inchauspe
EVENT DETAILS
Please arrive early (by 6:45pm would be great!)
We expect to start promptly at 7pm.
Healthy snacks and beverages to be provided.
LOCATION
Chancellor's Room – Sublevel 1
3333 California Street, San Francisco, CA
Fifty-nine public parking spaces are available at Laurel Heights, five of which are reserved for the handicapped. Limited public parking spaces are available on a first-come, first-serve basis at the posted rate of $3.00 per hour, $24.00 maximum per day. Street parking is available in the neighborhood, but please allow ample time to find a spot within a few blocks of the Laurel Heights Campus.