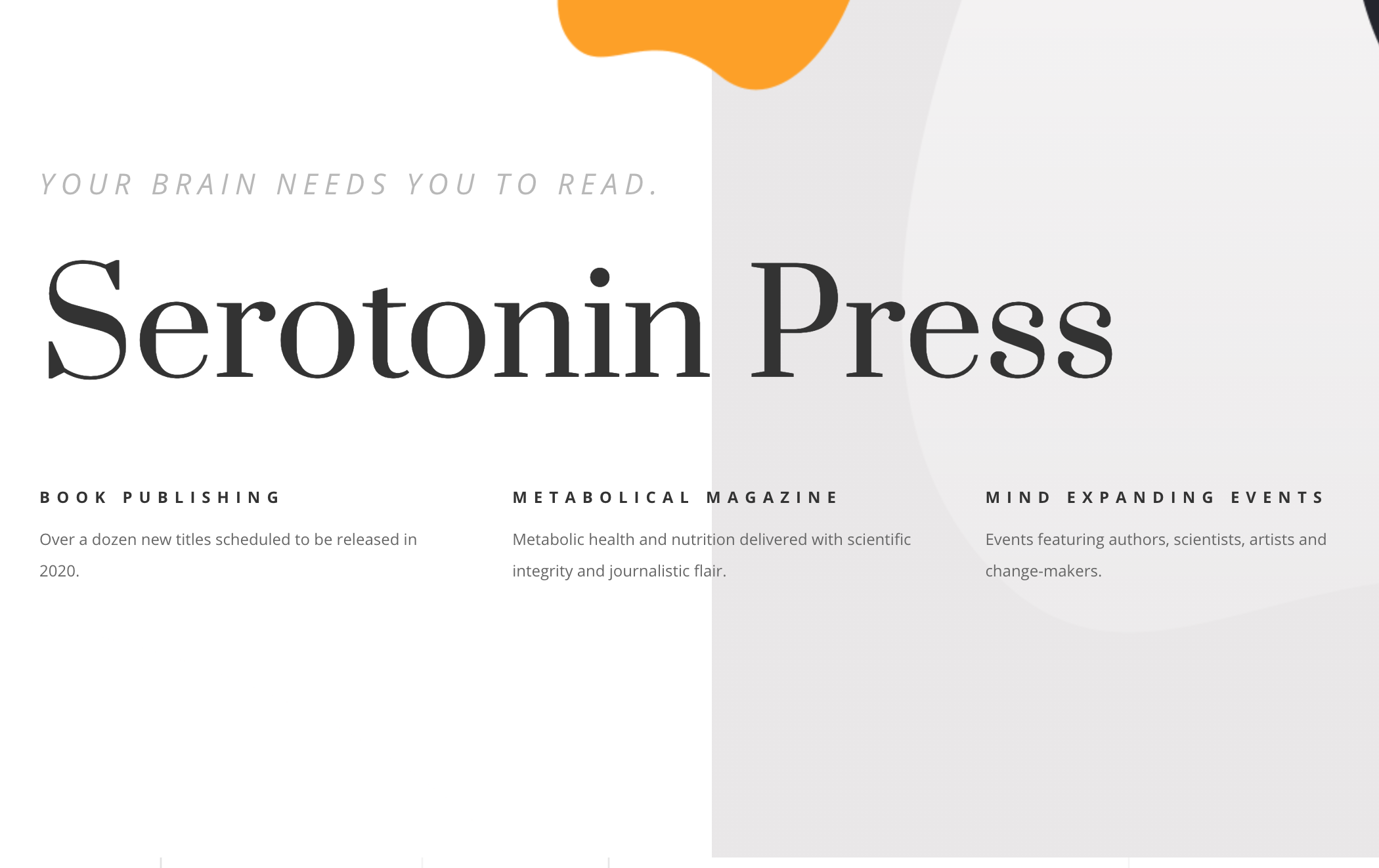 Serotonin Press is founded by the Hypoglycemia Support Foundation. As an educational institution focused on health, we have been in the business of creating life-changing content for decades. What we seek to do with Serotonin Press is take our publishing efforts to the next level. Serotonin Press authors are diverse, but the impact of their work is the same: healing and happiness.
Serotonin is an important chemical and neurotransmitter that has a wide variety of functions in the human body. It is sometimes called the happy chemical, because it contributes to wellbeing and happiness. The scientific name for serotonin is 5-hydroxytryptamine, or 5-HT. Serotonin in the human body.
We were called to the publishing business because getting published work to the public is often an overwhelming challenge for lesser known authors who often feel used and abused by the publishing industry
We bring a few principles to the work:
Author empowerment
Offer decent rates for publishing books, splitting of royalties
Support for developing and cultivating an author's online presence is vital to success
Long term relationships with authors
Electronic and Print strategies
More details about our authors, book and magazine projects, and Serotonin Press website coming soon!