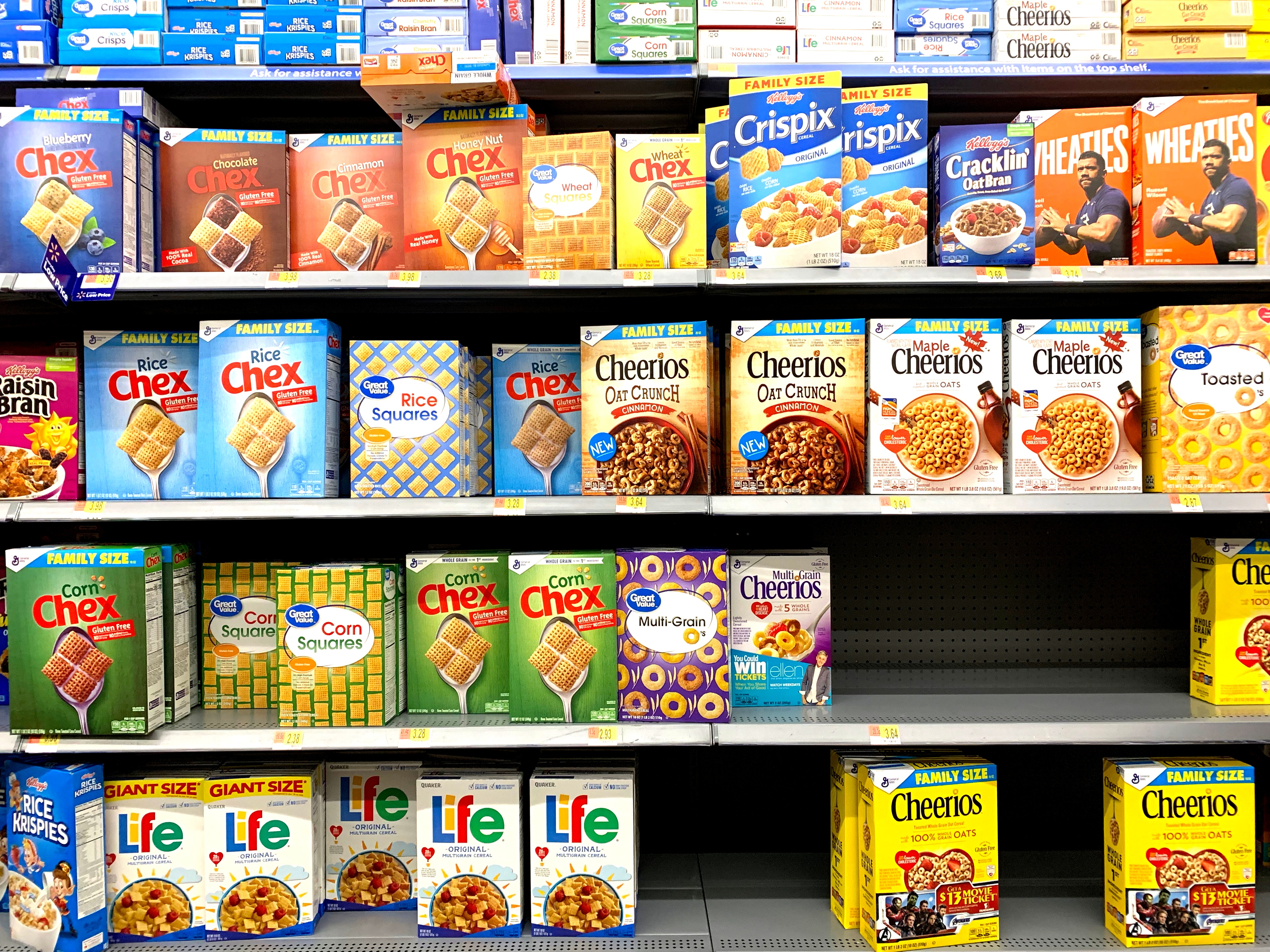 Unmasking America's Food Supply
Citizen Science and New Open-Knowledge Technologies to Reveal What is Really in Our Food
Dr. Robert Lustig and a team of researchers have invited the world to join an innovative citizen science project working to map out all of the sugar in America's food supply.
The independent, volunteer-driven initiative — called the Sugar Matrix Project — was born when Lustig realized his initial "56 Names for Sugar" merely scratched the surface. By now, the UCSF endocrinologist is aware of at least 300 names for added sugar, and several hundred more might still exist.
"The food industry uses all of these different names for sugar in an attempt to hide behind them," Lustig said. "We have to provide a public service to educate people about what's really in their food."
The process is simple: Contributors select a candidate from the exhaustive Sugar Project Substance List and complete a substance report form, which will then be reviewed by experts. All volunteers are welcome, regardless of background and education level.
"Maybe you're a college student or maybe you've never done any research at all. Our spectrum ranges from everyday individuals all the way to doctors and researchers," said Wolfram Alderson, Lustig's Global Education Director.
When complete, the updated Sugar Matrix will be published in a collaborative, open-knowledge format. Every volunteer who makes a useful contribution will be acknowledged.
Yet the project does not stop there. As Lustig says, "This isn't an academic exercise. This is to help people."
Data from the Sugar Matrix Project will go directly to a groundbreaking startup called Perfact, a digital platform that screens the entire food supply and tells people which products meet their individualized criteria.
"Instead of blindly buying a product with 22 ingredients and just hoping it is safe, we are providing the tools for people to not only learn what is in their food but to be involved in figuring it out," Alderson said.
Users can select any combination of criteria — from sugar-free and ketogenic to minimally processed and cruelty free. Perfact then filters over 250,000 products and displays the ones that make the cutoff. People can send the products directly to their online grocery store carts, print out a shopping list or use the app to scan barcodes in real time.
"With our platform, you choose what you care about and get a personalized thumbs up or thumbs down based on your criteria," said Perfact founder Andreas Kornstädt.
"Instead of blindly buying a product with 22 ingredients and just hoping it is safe, we are providing the tools for people to not only learn what is in their food but to be involved in figuring it out," Alderson said.
The web and app versions are synchronized so users don't have to reset their filters when they head into the store. But what about supermarkets with unreliable cell service? The app was coded in a way that allows people to get an instant thumbs up or thumb down on any product — even without reception.
There's more: If a product does not match your criteria, Perfact will make recommendations that do. It almost seems too easy — and that's exactly what the developers intended.
"We want to make it so easy for people to make the right choice that they don't even have to think about it," Kornstädt said.
Perfact's mission is to level the playing field with the food industry, providing consumers with the knowledge they need to make fully informed decisions about their food purchases. The project's leaders hope the platform will ultimately put economic pressure on food manufacturers to reformulate their products.
"Ultimately, the goal is food industry rehabilitation," Lustig said. "We want manufacturers to recognize that this information is now in users' hands, and users know what to do with it. Maybe, just maybe they will want to reformulate their products to be a little less dangerous."
Perfact is committed to providing a seamless user experience based on the highest quality of data — and the highest degree of privacy. The platform never tracks your criteria; it doesn't even know your name. Perfact champions complete transparency in our food supply, as well as our data.
"Big data became a big gun that big companies turned around and pointed at the consumer," Alderson said. "They use the data to influence consumer decisions based solely on commercial interest. There are very few examples where organizations put the data in the hands of consumers and tell them, 'Here's the steering wheel, you're in control.'"
Alderson believes that consumers can't make better food decisions until they have better information. He says Perfact's technology is game-changing, providing people with more information than they've ever had about the substances in their food supply. (There's even a section for cosmetics!)
"I've been in the trenches organizing farmer's markets and food co-ops for 40 years. This is a different kind of food system change. We are putting the tools in peoples' hands to help them make day-to-day food decisions effortlessly," Alderson said.
Do you want to take part in transforming our food system? To get involved with the Sugar Matrix Project, simply email Wolfram Alderson ([email protected]) and include "Sugar Project" in the subject line.
This article was originally published in Medium (June 12, 2019) by Manya Goldstein