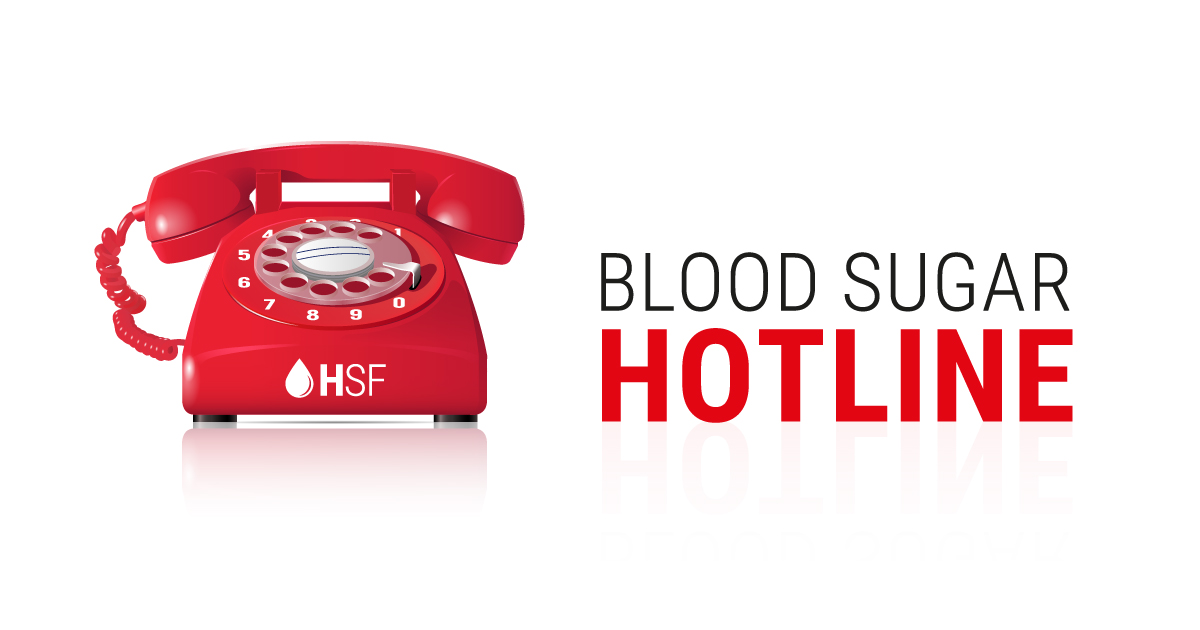 Want to get off the blood sugar rollercoaster?
Interested in the latest news and solutions addressing blood sugar irregularities?
Concerned about the harmful effects of sugar and processed food?
Want to change your diet but don't know where to begin?
Then join the Blood Sugar Hotline – monthly live Facebook conversations with HSF leadership, Roberta Ruggiero & Wolfram Alderson, President/Founder and CEO of the Hypoglycemia Support Foundation.
Together, with leading doctors, scientists, and experts from around the world, each conversation will bring you up-to-date on evidence-based information to support your blood sugar health.
Inaugural Live Broadcast #1
Friday, May 14, 2021, 10:30 am Pacific
We were also joined by Anita Difrancesco, a member of the HSF community who knows firsthand the struggles associated with reactive hypoglycemia.
Another LIVE episode of the Blood Sugar Hotline! Want to get off the blood sugar rollercoaster? Interested in the latest news and solutions addressing blood sugar irregularities? Together, with leading doctors, scientists, and experts from around the world, each conversation will bring you up-to-date evidence-based information to support your blood sugar health. Roberta Ruggiero, Founder & President, and Wolfram Alderson, CEO of HSF will be interviewing Steve Hanley, Founder & CEO of Nutrishus Brands Inc., a company dedicated to developing and delivering healthy, low/no glycemic impact food and beverage products. A big challenge in many of our lives is reducing added sugar in our diet. There is a new solution called Allulose which has grabbed the world's attention because it offers multiple benefits to the metabolic system and virtually no calories or negative impacts on blood sugar. Steve Hanley's flagship product is called RxSugar® (www.RxSugar.com / https://www.facebook.com/RxSugar). The world's first "zero sugar yogurt," made by Chobani, uses allulose. This interesting zero-calorie sugar is making its way into many products. Find out what all the buzz is about and also learn about the science behind this new partner in the war on metabolically deranging sugars. Recorded Friday, July 23, 2021, 9 am Pacific / 12 pm (Noon) Eastern